LG Electronics & Ferroli
LG THERMA V

Air to Water Heat Pump Systems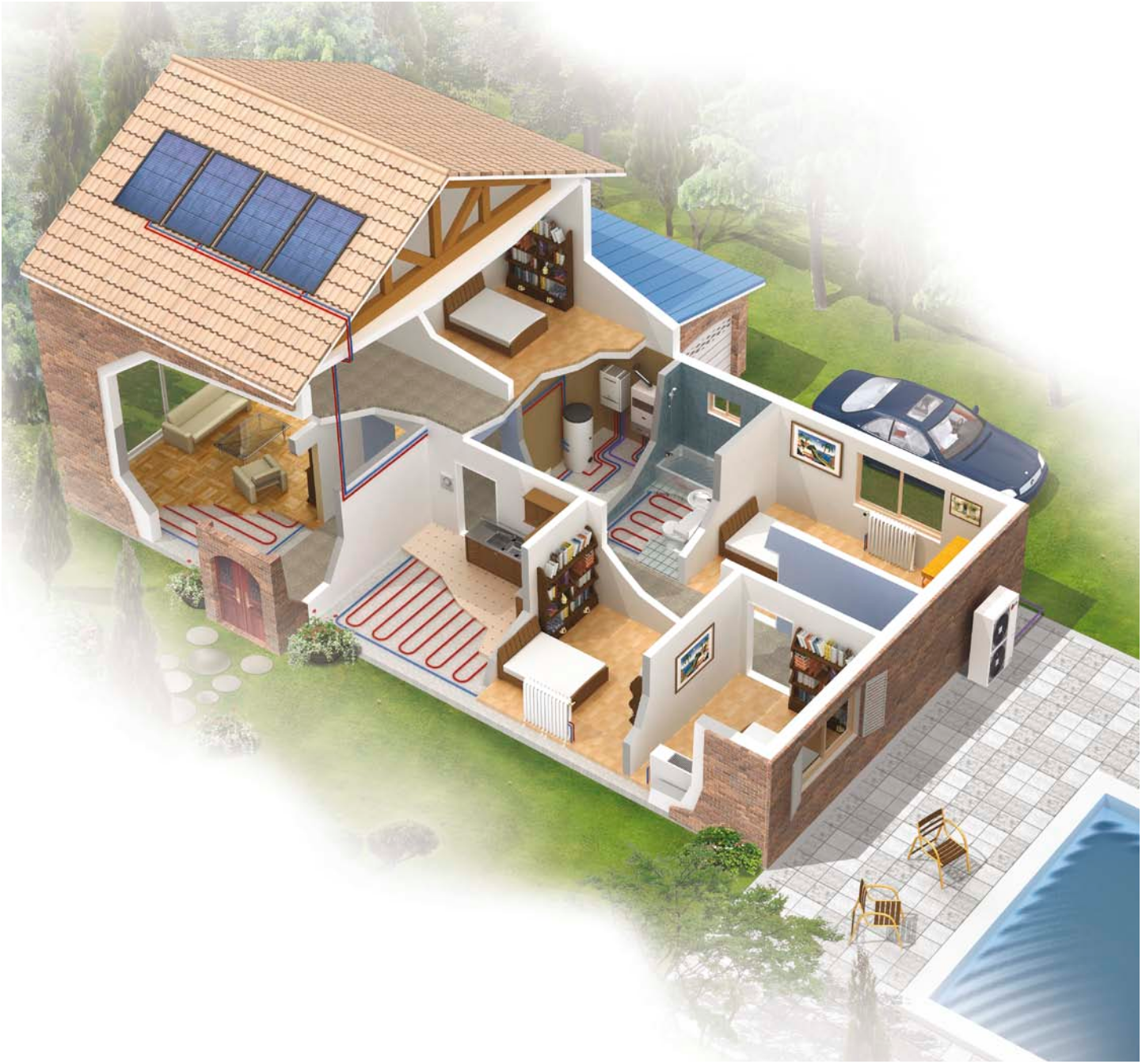 What  is Therma-V?
Therma-V  provides  an economical, environmentally friendly solution  to central  heating. It works on the heat pump principle. The outdoor unit removes heat  from the air outside and  transfers it to the indoor  unit, where it is used to generate hot water. This hot water can then  be used for under-floor heating, radiators and  in a hot water tank.
Up to 4.5 kW of heat  can be produced for every kW of electricity consumed. The amount of kW of heating provided  per kW of electricity is called the Coefficient of Performance, or COP
Indoor  unit models are
HU091 U41,- 9 Kw capacity
HU121 U31 – 12 Kw capacity
HU141 U31 – 14 Kw capacity
HU161 U31- 16 Kw capacity
All are
MCS
approved products.
The indoor unit (
Hydro
) works in the same way as a Conventional central heating boiler, except that it uses heat  recovered from the outdoor air instead of gas  or oil.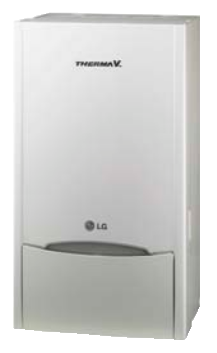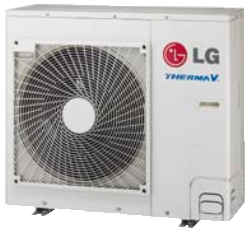 Hydro Unit  
Outdoor unit
The Therma-V  continues to operate even when the outside temperature drops to -20°C.
Optimum efficiencies are obtained at low water temperatures, so the system is ideally suited for under-floor heating.
Hot water supply
Therma-V  is designed to provide hot water, in addition  to central  heating in domestic applications.
Therma-V  can heat  the water in the tank to 48 °C without using  electric  heaters. There  is provision to program an automatic weekly sterilisation  process at a higher temperature, using  electric  heating.
It is possible to combine Therma V with solar heating, taking advantage of free heating when it is available. A tank with twin coils is used in this process.
The LG tank kit (Part no: PHLTA) is required when a hot water tank is fitted. It includes a thermistor to monitor and  control  the hot water temperature.
A suitable water tank should  have the following features:
●  Be designed for heat  pump applications, meaning that the internal  coil should  have sufficient  surface area  to heat  the tank using  water at 55°C.
●  A twin coil tank is required if solar heating is added.
●  The tank should  have an immersion heater with a variable thermostat (in addition  to the safety cut-out).
   There  should  be a suitable pocket to insert  the LG thermistor.
●  The LG tank kit is used to measure and  control  the tank water temperature.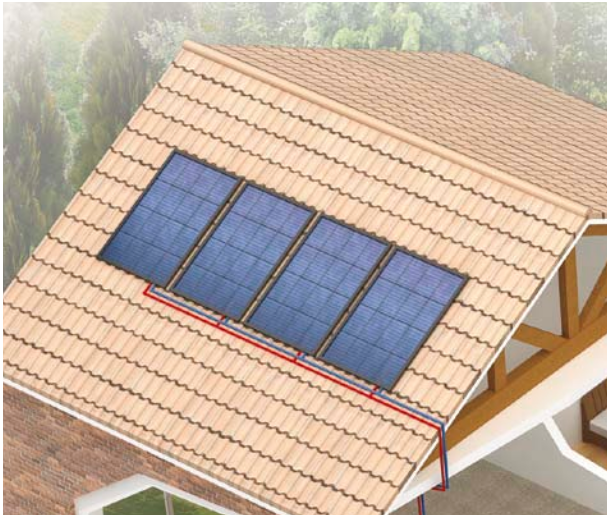 Ferroli Heat Pump Systems 
Ferroli's full range of Heat Pumps are detailed in the All Product catalogues
Pdf for Ferroli HXA Range:
Download LG PDF documents here: